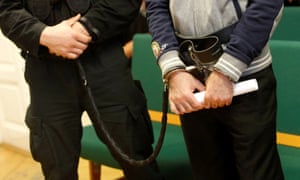 Refugees have had their share of bad luck throughout 2016. Ahmed H, as he has been named, was a Syrian builder, holding EU residency and lived peacefully with his family in Cyprus, when his family in Syria, called him for help and he left everything, to never return.
While moving across to Europe, he and his family were caught in between the protests that were being held at the Röszke/Horgoš border on 16 September 2015. He and his family were arrested and kept in a Hungarian jail for eight years on charges of "illegal entry" while participating in a "mass riot". They were released in July 2016, but Ahmed was again detained and arrested at a train station when they were making their way to Budapest. His bag that had passports of his family that included his mother and other relatives, was used by the Hungarian police to show that he was a terrorist and was part of the riots. He himself agreed that he was involved in stone–throwing in court, but there is also evidence that he was using his megaphone to calm the protestors and the police.
Nevertheless, the case is now being used by far-right political parties in Hungary to show that refugees are a security threat to the country and they should be stopped. On November 29, he was given a ten–year sentence for his role in the riots by the Szeged District Court. However, Ahmed H will contest this ruling.
Amnesty's deputy Europe director present in court, Gauri van Guli said, "To sentence Ahmed to 10 years in prison for a terrorist act is absurd. Illegally crossing a border and even throwing rocks would not justify this ruling. This is a man who tried to get his elderly parents and other family members to safety, and we know he tried to negotiate between the crowd and police. On the basis of what we know, this ruling is an affront to justice."
Hungary already has laws that allow the Prime Minister to pass a state of emergency and use it to crack down on terrorists or people they think are terrorist, in this case, refugees.
References
https://www.amnesty.org/en/latest/news/2016/11/how-a-family-man-in-cyprus-ended-up-in-a-hungarian-jail-cell-accused-of-terrorism/
https://www.theguardian.com/world/2016/nov/30/amnesty-condemns-jailing-syrian-terror-charges-in-hungary-ahmed-h
http://www.reuters.com/article/us-europe-migrants-hungary-idUSKBN13P1MP?il=0